Kinship Together: Anti-Racism and Equality Diversity and Inclusion (EDI) Action Framework
In November 2021, Kinship's Board and leadership team set a clear intention to become an anti-racist charity and approved an Anti-Racism and EDI Action Framework for moving towards that goal.
Our Action Framework was developed with the involvement of our whole staff group during a six-month learning and development process supported by consultant Margaret Ochieng from The Inclusive Village.
How our anti-racist journey began
Our work began in summer 2020, following events in the US including the death of George Floyd and the resurgence of the Black Lives Matter movement. At this time, many organisations released public statements about how they would address racial inequality. We chose not to because we didn't want to issue words without meaningful action.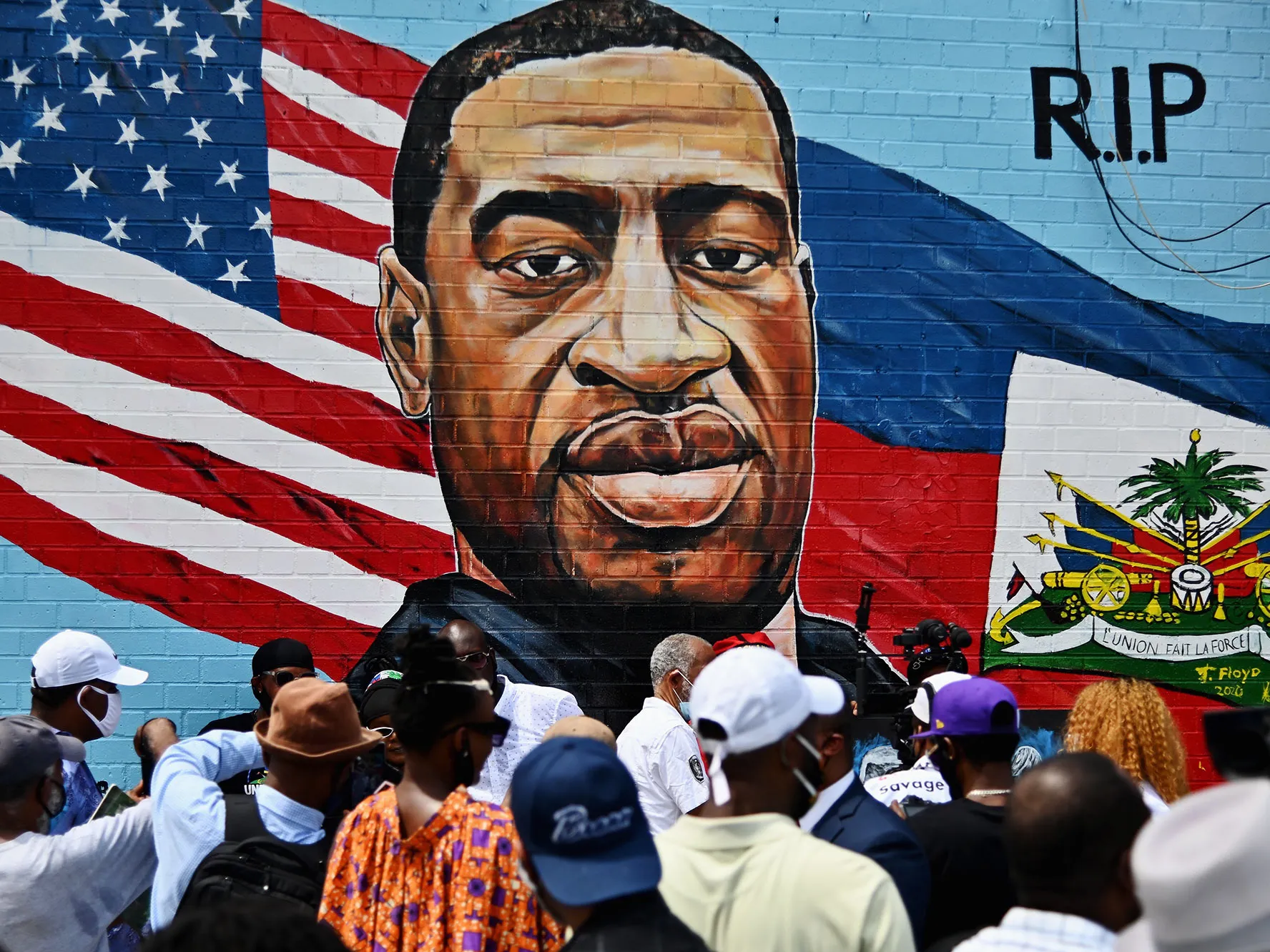 We felt that we needed to begin by working with our staff to understand our organisation and peoples' experience of being part of it, to be honest about the things we haven't got right and the things we need to change, before we could issue a statement about our intent.
Forming Kinship's EDI Working Group
A small group of staff came together informally at first. We started by bringing together data. We wanted to understand what the data told us about our staff, Board, volunteers and the families we were supporting.
Within a few months, we had formed a more formal EDI Working Group – open to all staff to join – and with staff joining from different parts of the charity and with different personal and professional experiences. Our Chair of Trustees joined the group, demonstrating commitment at the highest level.
The group was deliberately action focused, identifying gaps in data or understanding, and working with colleagues across the charity to address them. Immediate actions included improving monitoring for the advice service as well as in relation to recruitment. At the same time, members of the working group sought advice from other charities and CEOs and learnt from those who were further ahead than us on their organisational anti-racism journey. We learnt we needed to bring the whole organisation into the work in order to make change happen together. That meant ensuring staff had time to participate, and creating safe spaces for staff to share experiences and then shape action plans that we would commit to deliver together.
Identifying an EDI Action Framework to reduce racial disparities at Kinship
The EDI Working Group developed a consultant brief and managed the selection of Margaret Ochieng from The Inclusive Village. Margaret's role was key in helping our staff team to explore and address what evidence-based racial inclusivity would really look like for Kinship, with the first phase of work focusing internally. We decided that this would be followed by a second phase of work focusing on our work with kinship families.
Our ambition to become an anti-racist charity was positioned from the start as a long-term development and change journey rather than a quick-fix destination. Following a six-month iterative and consultative process with the staff team working together we identified an action planning framework with key interim and early actions needed to reduce racial disparities at Kinship.
Margaret inspired, challenged and supported our staff and Board to explore barriers and enablers for anti-racism change. She led a session on anti-racism for all staff at our 2021 away day, undertook a racial inclusivity survey for all staff and trustees and created safe spaces for people to explore experiences of working at Kinship through confidential 1:1 interviews. Findings were shared with the Working Group, Board, Leadership Team and whole staff groups, creating space for deep reflection, understanding and catalysing collective action. All members of staff were involved in workshops to develop our Anti-Racism and EDI Action Framework with key actions and activities that we will implement together over the next three years.
Embedding our EDI Framework into Kinship's strategic plan for 2022-25, as well as our organisational values
Our actions are captured through a framework of seven key structural issues – our Key Levers of Change.
The framework acts as a living compass, guiding us on the long-term anti-racism change journey, and will be reviewed and updated by the Working Group, SLT and Board periodically to ensure it continues to be relevant, delivering objectives of anti-racism change. Importantly, it has been embedded into our strategic plan for 2022-25, as well as our organisational values.
Our Key Levers of Change: 🟢 what we've done and 🟣 what's next
1. Communications and engagement
🟢 An anti-racism framework was approved by our Trustee Board in November 2021.
2. Psychological safety, belonging and values
🟢 We developed our 'staff kitchen' and 'walk and talk' spaces to connect staff and reduce isolation.
🟢 We developed new organisational values through workshops with all staff as part of our strategic planning for 2022-25. They were launched at our all staff away day in Spring 2022 and we will continue to embed them.
🟣 We continue to develop ways to support staff around hybrid working.
3. Strategy, process and policy
🟢 We reviewed our organisational policies, ensuring that they included a commitment to anti-racist practice, for example, our Whistleblowing Policy and Recruitment Policy.
🟢 We improved the accessibility of our policies, adding them to our online HR system for all staff.
4. Representation, voice and visibility
🟢 We reviewed our recruitment policies and practices.
🟢 We improved demographic data collection across the recruitment and employee lifecycle.
🟢 We worked purposefully to begin to address the lack of diversity at senior management level. We worked with external recruiters for senior roles, insisting on diverse list of candidates. We worked with a specialist agency to recruit our new manager roles in the communications and external affairs directorate.
🟢 We introduced a blind recruitment approach.
🟢 We planned recruitment campaigns and interview panels with diversity as a forethought, eg for example, the photography we used for recruitment packs for our new peer support service.
🟢 Our Trustees committed to increasing kinship carer representation on the board supported by a new mentoring initiative.
5. Learning and development
🟣 We are developing an annual training plan, for roll-out during 2022-23, including fair recruitment training and training on how to implement new policies.
🟣 Working Group members continue to engage with sector leaders to share learning.
6. Leadership – set and lead targets
🟢 The Board set targets for minority ethnic representation with a recruitment campaign in Spring 2022 to recruit two Trustees from a minority ethnic background.
7. Monitoring and evaluation
🟣 Our annual report will include progress and further actions needed.
Most of all, becoming an anti-racist charity is about our leadership and every member of our staff team. It is in our day-to-day awareness, our commitment to being vulnerable, to learn, to hold each other to account as individuals whilst holding our systems accountable to change that will help us achieve our ambition of being a racially inclusive and anti-racist organisation, and to extend this through authentic practice to our service users.
Next steps on Kinship's anti-racism journey
The next phase of our work will focus on understanding and responding to the needs of kinship carers. This will include working to understand more about how racism affects the families we exist to support and ensuring that our services are as inclusive as possible.